Features
Experience the future of Fullstack learning
With its comprehensive curriculum, hands-on projects with real-world products, and game-like practice sessions, Modern Fullstack transforms coding education to accelerate your success.
Stay ahead of the curve
The most sought-after, and
the most promising
Modern web frameworks and tools
Discover the power of Modern Fullstack's dynamic curriculum, designed to immerse you in the latest frameworks and cutting-edge tools. Leave outdated practices behind and gain the skills needed to thrive in the fast-paced world of contemporary web development.
Product engineering and not tutorial hell
Break free from blindly-follow tutorials. Drawing on insights from our success at Quinence, we focus on real-world product engineering, guiding you through hands-on projects that hone the essential skills to design, develop, and launch impactful digital products in today's tech landscape.
Engage in the content
We reimagine coding education with interactive, engaging lessons that go beyond traditional video lectures or blog-style content. Our hands-on approach seamlessly blends learning and practice, providing you with a deeper understanding of complex concepts while keeping you actively involved in your coding journey.
Stay motivated
Earn XP and Stackbucks as you learn
Finish quizzes at the end of each lesson, do practice sessions, and earn XP and StackBucks for every achievement. Maintain your streak with DevDash and challenge fellow learners on the leaderboard.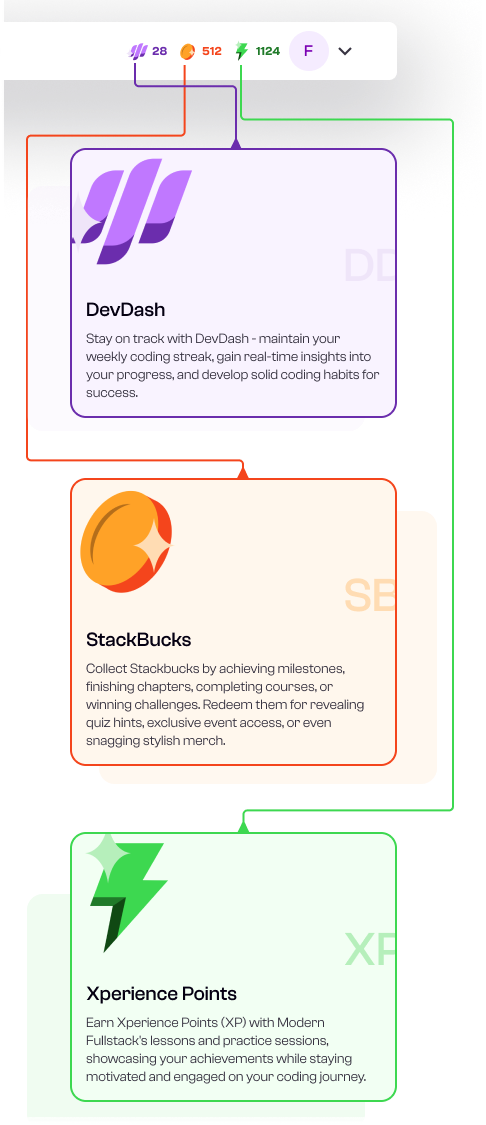 The latest content
Courses and articles
A rich collection of meticulously curated courses and articles, each tailored to deliver hands-on experience and actionable knowledge.
Exclusive community
Come for the courses,
stay for the community
Join our vibrant Discord community, where you'll connect with fellow learners, share insights, seek guidance, and collaborate on projects, fostering growth and camaraderie in your coding journey.
Connect your discord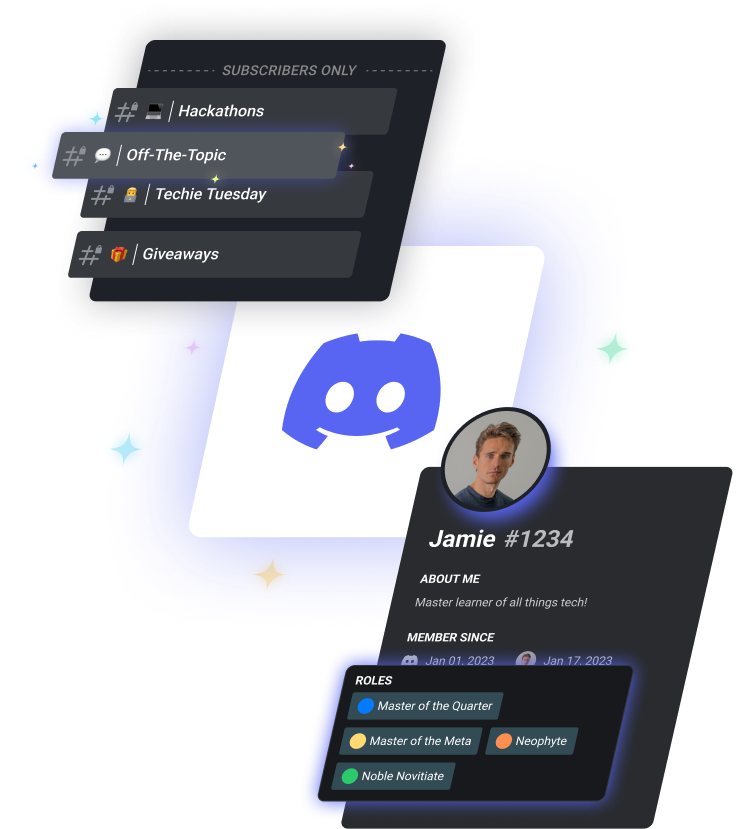 Refer your friends — and get instant discount!
Help your friends upskill, and you both get a referral discount when they subscribe. No caps on the discount — it automatically carries over to the next month.
Invite your friends
How it works
1
Invite your friends
Welcome your friends with a personalized referral link.
2
They get a 10% first-month discount
Your friends get a 10% joining discount on their first month.
3
You get a 10% discount the next month
You get 10% off on your next month for every successful referral.
4
Stack up the discounts
Any discount of more than 100% will be carried over to the following month.
Calculate your discount
Discounted pricing
undefined NaN
undefined NaN
undefined NaN
undefined NaN
undefined NaN
undefined NaN
Sep '23
Oct '23
Nov '23
Dec '23
You can invite as many friends as you want and stack up discounts!
Ready to upskill?
Start for free, instantly
No commitments. No contracts. Enjoy all features for three days — join in just three clicks!